The WordPress.com Blog
WordPress for iOS version 4.8 comes with exciting editor and navigation enhancements.
Visual Editor
We're thrilled to announce that the 4.8 release includes a beautiful new visual editor. With the new editor, you can add rich text like bold, italics, links, and lists naturally as you type. You can also insert images with a tap, seeing real-time uploading progress and images right in the post.
Before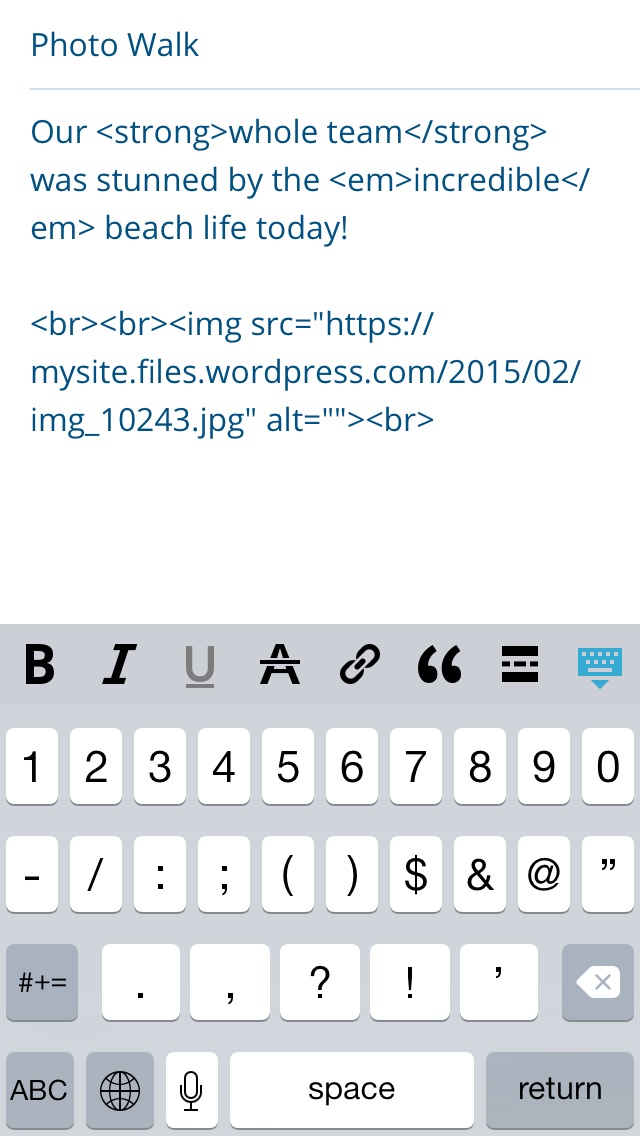 New Editor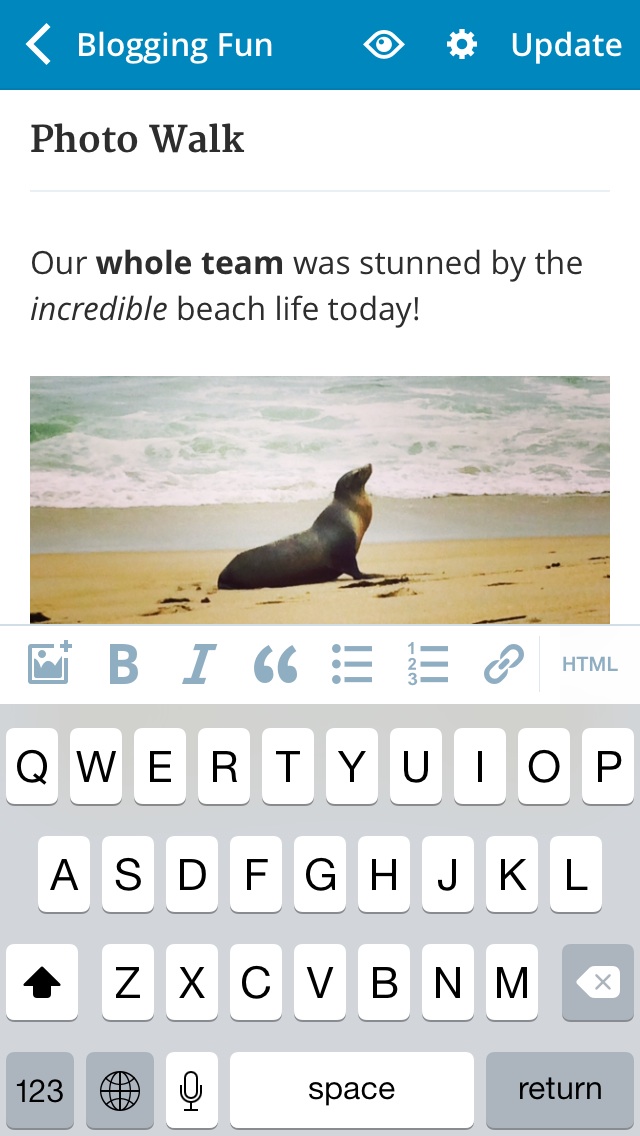 App users have long wished for a "what you see is what you get" (WYSIWYG) editor on iOS. Until now, a rich mobile editing experience on the iOS app was reserved for those who felt comfortable with HTML. But not everyone is comfortable with coding, and few find it convenient to use code on a mobile device. The visual editor removes this technical friction and makes creating and publishing content on the go simpler. No code necessary!
The new…
Ursprünglichen Post anzeigen 235 weitere Wörter
jpratt27
Solar energy is set to become the cheapest source of electricity in many parts of the world within the next 10 years, according to a new report released by German think tank, Agora Energiewende.
The report was commissioned by the independently funded organisation, designed to steer Germany towards its 80 per cent renewable energy target.
Chief executive officer Dr Patrick Graichen said they wanted to see if recent falls in the cost of photovoltaics would continue.
"The finding is there's no end to the cost decline in photovoltaics," he said.
"The technology still has further improvements so we expect that within the next 10 years photovoltaics will become, in many regions of the world, the cheapest source of electricity."
Press link for more:Annie White | abc.net.au
Connected Teaching and Learning
Preparing for the UK election 2015
Watch this video from the Houses of Parliament
To do:
The House of Commons has the important role of checking the actions of government and all state employees and ensuring these people remain accountable for their mistakes. Parliament forces the Government to justify bills, explain their motives, defend their actions and policies. An adjournment debate is simply a way in the Commons of having a general debate without requiring the House to vote.
Note 3 of the important responsibilities they have and write about it on your blog
The House of Commons Chamber
 Note 3 of the important responsibilities they have and write about it on your blog
An Introduction to Parliament
This short animation introduces the UK Parliament, including its structure, how laws are made, holding Government to account and how you can get your voice heard.
The election explained in 60 seconds
Ursprünglichen Post anzeigen 90 weitere Wörter
Martina Grosty
Am 23.02.2015 startet der MOOC "Online Fortbildung für Lehrerinnen und Lehrer zum Einsatz mobiler Endgeräte".
Ursprünglichen Post anzeigen 185 weitere Wörter
tips4teaching
Part of a new series of quick tips….
Peer Assessment and using vocabulary in class…
View this video on YouTube & the FaceBook page where you can discuss Peer Assessment further with other teachers.
News4teachers Internetbotschafterin Joost fordert digitale Schulstrategie News4teachers DÜSSELDORF. Die Internetbotschafterin der Bundesregierung, Gesche Joost, hat eine Digitalstrategie für Schulen in Deutschland gefordert. Source: http://www.news4teachers.de See on Scoop.it - Assessment | Learning and Teaching | Coaching
Edynco is an online tool for creating learning maps. A learning map is a version of a mind map specially designed for teachers and students. Learning maps can include several elements (called nodes) including: title, instruction/summary and an attached resource, which can be a website, quiz, video, audio, PDF, image or document. Nodes are placed on... weiterlesen →